Step 1: Finding your Identification Sticker
The identification sticker is the key to finding all of the information you need about your tractor. Stickers will differ depending on the year of manufacture. Below are images showing the different sticker possibilities: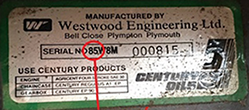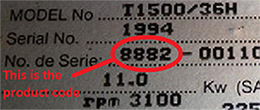 a. Where is the identification sticker?
Common places to find your sticker are:

• Under the Seat - lift the seat and look directly underneath
• Under the Bonnet - lift the bonnet and look at the back of the steering bulkhead
• Rear of the Tractor - on the left hand side of the chassis above the cutting deck will be the barcode

The image below shows some further possible locations of your identification sticker: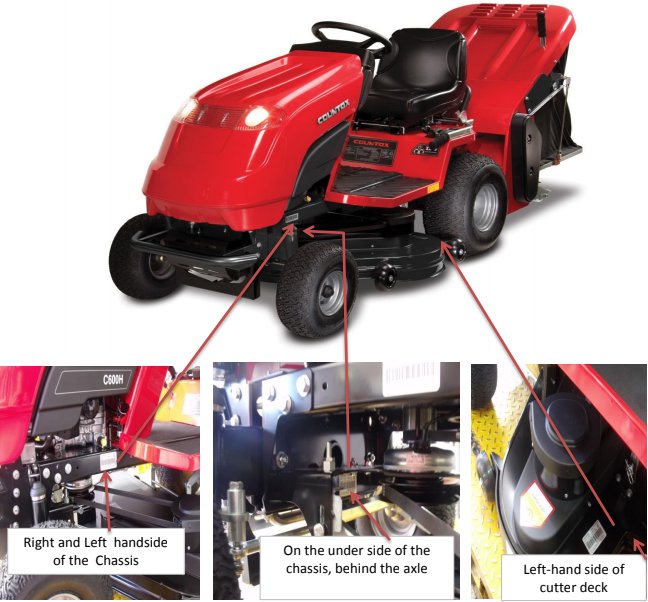 b. What do I do next?
We recommend taking a photo of your sticker and also photos of your tractor in case you need to contact us for further help.
c. What if I can't find my sticker or it is worn off?
If you can't find your sticker or if it has been worn off, please use the contact form in Step 4 to get in touch.